New Patients at Linford Chiropractic
Welcome to Linford Chiropractic! When you schedule your first appointment, we'll email you the link to the Jane App and have you complete your new patient paperwork, which includes your health history.
It's been said 90% of diagnoses can be achieved by a thorough history, which includes both a written and verbal in-house health history. That's why we place such a high value on this critical part of a patient evaluation.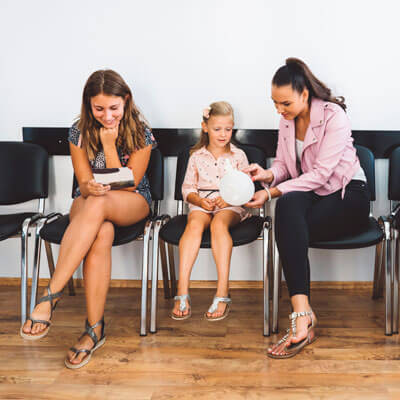 The First Visit
We recommend you wear comfortable clothing. Shorts and gowns are also available at the practice. We ask that any patients experiencing cold or flu like symptoms to delay care until they are symptom free for 24 hours. We will also have you sanitize or wash your hands before you begin care, and then before you leave.
Here's what you can expect next:
An introduction to the doctor
History
Physical exam that includes orthopedic testing
Diagnosis
Report of findings
Some type of treatment (if no red flags are seen)
Your doctor will provide you with clear expectations in terms of care, frequency and timing. We believe 2-3 weeks is a reasonable care plan for some sort of expectation of change or improvement. If that doesn't occur, the reassessment will be done regularly to either pivot and try something else, or if you've gotten results, possibly discharged.
Please allow 45-60 minutes for this first visit.
Ongoing Visits
Depending on the type of therapy you receive, you can expect to be here for 15-30 minutes for these ongoing appointments.
When do you discuss financials?

We always present the costs of care upfront so there are never any surprises. To make care more accessible, we offer direct billing for most treatments and work with most insurance companies. MVA and WCB coverage are accepted as well.
Can I book a massage online?

Yes, we offer online booking only for massage through the Jane App.
What other therapies do you offer?

We provide a wide range of therapies, including Radial Shockwave Therapy, Laser Therapy, Spinal Decompression, and many others.
Book an Appointment
Contact us today to schedule an appointment!
CONTACT US

New Patients at Linford Chiropractic | (780) 640-9488