Chiropractic Care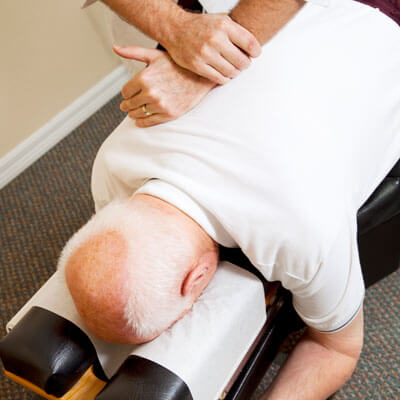 What is Chiropractic?
The word "chiropractic" is derived from chiro and praktikos, which mean "done by hand.
Doctors of chiropractic diagnose, treat and help prevent conditions and disorders related to the back, neck, pelvis, extremity joints and the effect they have on the nervous system.
The main form of treatment chiropractors deliver is called an adjustment – a non-invasive procedure consisting of a precise directed movement to help relieve pain and discomfort, and restore range of motion. Sometimes chiropractors will also use other therapies like massage, heat, laser and ultrasound.
A chiropractor does not prescribe drugs or perform surgery, but may make a referral to medical specialists for such treatment when appropriate.
In addition to adjustments, chiropractors also counsel patients regarding nutrition, lifestyle and exercise.
Why You Would See A Chiropractor
People see a chiropractor for:
Back and neck pain
Rotator Cuff injuries, tendonitis and tendonopathies
Headaches, including migraines
Whiplash and car accident injuries (click here for new Motor Vehicle Accident forms)
Strains and sprains from day-to-day tasks to sports injuries
Workplace injuries (see our WCB information)
General health and well-being
People who also suffer work, auto or sports injuries often seek pain relief and healing from a chiropractor.
Most satisfying treatment for back pain
In the Consumer Reports 2009 Survey: Chiropractic received top marks as the most satisfying treatment for back pain.
NEW PATIENTS
Dr. Linford Explains
Watch our short video where Dr. Linford discusses Chiropractic in Alberta.
Take the First Step
Contact our team today to schedule your first appointment. We look forward to meeting you soon!

Chiropractic Care | (780) 640-9488